Under the Umbrella:

April 1, 1979

President Carter signs the Executive Order establishing FEMA combining emergency managment and civil defense under one umbrella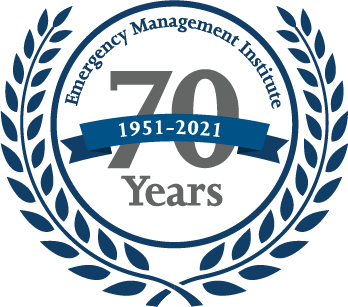 Under the Umbrella: FEMA Established and Given Dual Mission of Emergency Management and Civil Defense.

President Carter signed Executive Order 12127, effective April 1, 1979, establishing the Federal Emergency Management Agency (FEMA). Shortly after, in signing Executive Order 12148 on July 20, 1979, President Carter gave the agency the dual mission of emergency management and civil defense
These combined orders brought together a number of Federal agencies that had involvement in disasters, including DCPA, to form the new amalgamated organization known as FEMA. Also in 1979, President Carter dedicated the former St. Joseph's College in Emmitsburg, Maryland, as the FEMA National Emergency Training Center (NETC). NETC then became the home for the National Fire Academy (NFA) and the renamed Staff College, which became the Emergency Management Institute (EMI), to reflect its now broader training role. The move from Battle Creek, Michigan, to Emmitsburg was completed in the fall of 1980, and the first EMI class was conducted in January 1981. EMI continues its mission on the NETC to this day.