FEMA's Emergency Management Institute Uses Video Teleconference Technology to Host Hurricane Table Top Exercises
Manatee County Participates on Hurricane VTTX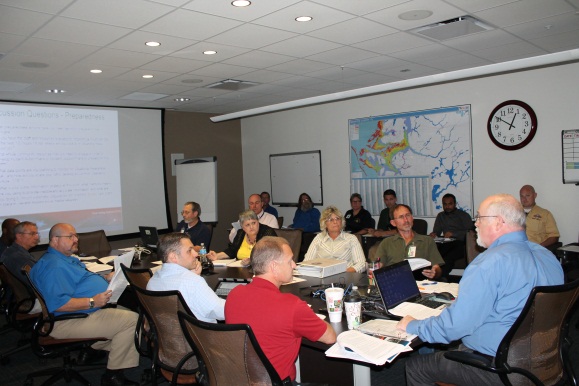 FEMA's Emergency Management Institute's (EMI's) Integrated Emergency Management Branch uses video teleconferencing to reach out to disaster management training audiences nationwide to simulate disaster scenarios such as hurricanes to help local communities think about preparedness during the hurricane season that began June 1.
EMI recently hosted the ninth in a series of Virtual Table Top Exercises (VTTX) by video teleconference connecting key personnel from the emergency management community from various departments and cities. Participants reviewed a pre-packaged set of exercise materials and then they convened for a four-hour table top exercise to discuss a simulated disaster scenario from multiple sites.
"One of the hallmarks of the EMI experience is exploring new ways of disseminating instruction, information and concepts," said Steve Simpson, Emergency Management Officer for Manatee County, Florida Emergency Management, after his team participated in the exercise. "Using video teleconference technology for education, once again shows the kind of out-of-the-box thinking we have come to expect from EMI."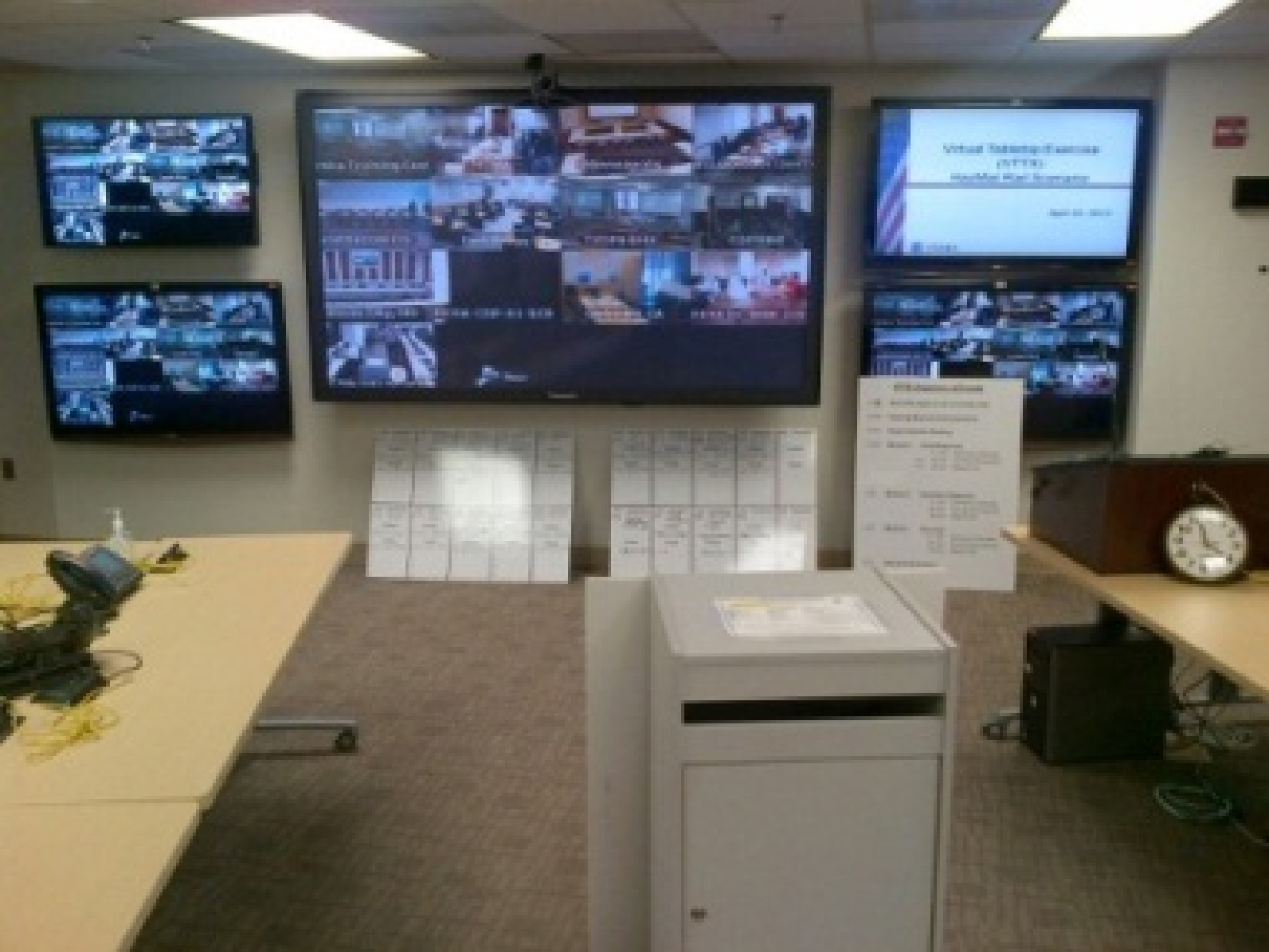 The VTTX exercise allowed participants at the connected video teleconference sites to access current plans, policies and procedures while learning from others participating in the video teleconference exercise as they provide perspective and practices when facing a similar situation.
"The staff and participants from Manatee County found this exercise to be very valuable, especially in hearing issues and solutions from other venues around the nation", said Simpson. "Whether they are state, federal or local, we face the same issues and challenges responding to any kind of disaster," Simpson said.
It's been 21 years since Hurricane Andrew struck Homestead, Fla, devastating that community in the early morning hours of August 24, 1992.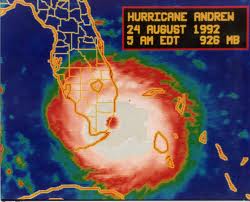 Each year, we prepare and conduct an Emergency Operations Center exercise, but it is limited to internal and a few outside agency partners," said Ed Bowe, Emergency Management Coordinator for the City of Homestead. "The City of Homestead was fortunate to participate in the FEMA-EMI Virtual Hurricane Tabletop Exercise on May 14. I commend FEMA and EMI for the leadership role that they have taken in offering this exercise and a host of other important exercises throughout the year."
Bowe commented that after the catastrophic event, the number of people decreased substantially in Homestead from 28,000 to 19,000.
"Homestead now has a population of 61,000 plus and a few years ago, was one of the fastest growing communities in the United States," said Bowe. "As a result, our demographics have changed quite a bit and our fear is that new residents don't have that sense of having to be prepared or to take measures of mitigation before a hurricane," he said.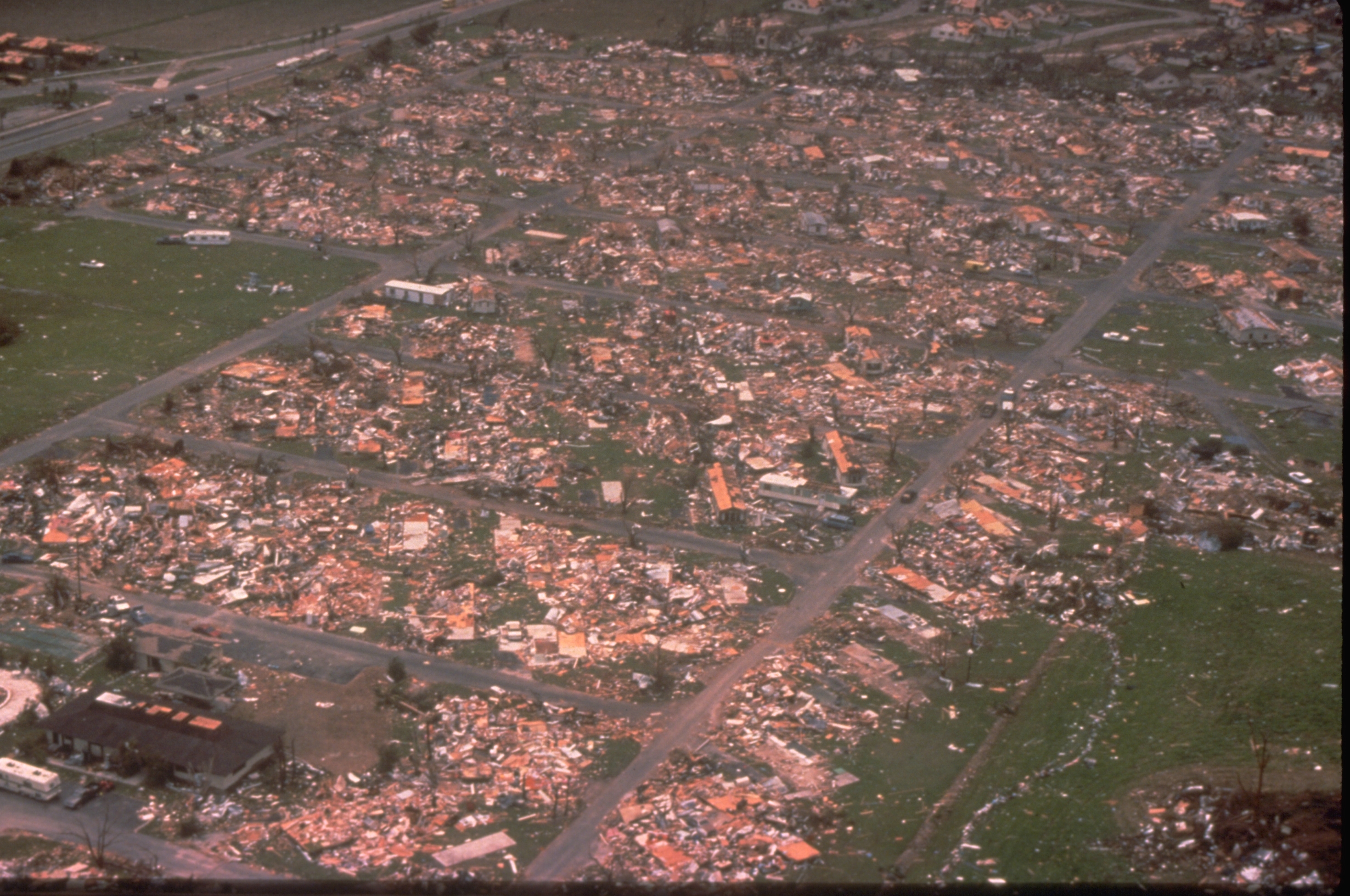 Thirty eight people from Homestead participated in EMI's VTTX video teleconference exercise on hurricanes including the city managers, department directors, support personnel and outside agencies such as the American Red Cross, Project S.O.S., Florida Power and Light, Homestead Air Reserve Base and Florida City. Participants operated under the Incident Command Structure, taking an active role in the VTTX hurricane exercise. This cost effective program reached numerous emergency management personnel and helped them refine procedures to be better prepared for hurricanes and other disasters.
"The hurricane scenario of the FEMA-EMI VTTX provided an exceptional venue in which Headquarters (HQ) Army Materiel Command (AMC) could review and refine procedures originally drafted for the AMC response effort to Hurricane Sandy," said Mark Schmitz, of the G-34 Protection Division, HQ, Army Materiel Command. "The places and hazards will change, but FEMA's commitment to organizing a synchronized whole-community response does not."
"Our participation in the EMI VTTX #9 was a truly valuable experience in helping not only to validate certain aspects of our planning, but also in preparation for Florida's statewide hurricane exercise the following week," said Paul Keller, of Pinellas County, Fla., Emergency Management. "In comparing recent real-world responses across the nation with the scenario for our statewide exercise and with our lessons learned from VTTX #9, the Initial Response module, our discussion of gaining and sharing situational awareness to achieve Common Operational Procedures was very beneficial. We look forward to participating in future EMI VTTXs when possible," he said.
"This was excellent training that allowed our team to interact with other teams to form a nationwide team building concept", added Mike Godbold, Emergency Management Director of Garden City, GA, "This system could be very important in the event of an incident of national significance, where specialists from around the country could assist in solving or managing the event. Examples include an outbreak of flu virus, a WMD (Weapons of Mass Destruction) event in multiple locations or a large scale law enforcement event or a multi-port closure incident."
The EMI June VTTX was built around a Mass Casualty scenario. In July, the VTTX will include a fixed facility hazardous material scenario, while the August VTTX is focused on a biological agent.
EMI reached 20 whole community groups and trained 545 participants during the three days of exercises on May 14, 15, and 16, 2013. To date, EMI has trained 2,292 personnel from 127 organizations through this cost effective and far reaching program.
For questions on the upcoming VTTX series, contact Todd Wheeler, EMI Training Specialist at Todd.Wheeler@fema.dhs.gov
EMI Independent Study courses for hurricanes and other disasters can be found online at: http://training.fema.gov/IS/.
For more information on hurricane preparation, making an emergency plan, building an emergency disaster kit for you, your family and the family pet, go to www.READY.gov.
Tribal College University Executives Attend EMI Preparedness Course
Hurricane season is upon us once again, a time of year that can mean unpredictable weather such as wind and rain, tornadoes, flooding, and storm surges, so it's vital that state, local and tribal officials are well prepared to handle all types of emergencies and disasters.
Tribal governments are one of FEMA's most important and essential partners in building resilient communities. To assist in establishing a more diverse population of emergency management professionals who reflect the communities in which they live and work, FEMA's EMI recently hosted a two-day course for Tribal Colleges and Universities called Integrating Emergency Management Education into Your Institution.
More than 20 department chairs of emergency management-related disciplines such as sociology, geography, public administration or psychology from eight Tribal institutions attended the course known as E-390 on the campus at EMI at the National Emergency Training Center in Emmitsburg, MD.
"The primary goal of the course is to provide Tribal colleges and universities with emergency management planning information, along with benefits and resources available for integrating emergency management courses into their school's curriculum," said Tony Russell, Superintendent of FEMA's EMI. "The course's interactive workshop helped inspire Tribal participants to see the importance of emergency management and create an action plan that they can use, along with a toolkit of additional resources, when they return to their schools to increase their schools' emergency management-related offerings," said Russell.
The participants also discussed various issues surrounding minority and minority-serving institutions of higher education. The course's interactive workshop helped the department chairs to begin identifying and overcoming institutional roadblocks that will help them to increase emergency management course offerings at their Tribal institutions.
Participants were also given information on various programs such as FEMA's Higher Education Program, the upcoming 16th Annual Higher Education Symposium, and EMI's off-site course, Multi-Hazard Emergency Planning for Institutions of Higher Education. Participants also received course materials appropriate for certificate, minor, undergraduate and graduate degrees in emergency management that can be used at their schools.
EMI collaborated with the White House Initiative on American Indian and Alaskan Native Education in recruiting for the course. EMI's outreach to minority institutions also includes Historically Black Colleges and Universities and Hispanic-Serving Institutions.
EMI Trains DHS Volunteers To Deliver Emergency Supplies
Winston Churchill said to let our advance worrying become advance thinking and planning. Good advice for disaster management. When an overwhelming incident occurs, whether it's a hurricane, tornado or earthquake, there is no time to plan.
FEMA's Logistics branch knows this very well. Their mission is to move life-sustaining resources into an affected area within hours of a disaster declaration.
In the hot and humid Gulf, disaster survivors face dehydration if they don't get water. In a Kansas ice storm, blankets and fuel for heat are immediate needs. FEMA Logistics pre-positions food, water, blankets, tarps from Federal and private warehouses across the country. These resources (supplies and personnel) are organized at a rapidly established FEMA staging area as close to the event as possible then quickly dispatched to where they are needed. Smooth running staging areas are critical to the delivery of assistance to disaster survivors.
Instead of waiting until after a disaster occurs, EMI has taken extra steps to ensure an auxiliary logistics workforce is ready to deploy to a FEMA staging site or warehouse.
EMI recently delivered pre-activation training to 76 Department of Homeland Security (DHS) volunteers in Atlanta, GA, and Frederick, MD. This one-day course, known as 672 Logistics Surge Capacity Force, prepared students from the Transportation Services Administration, U.S. Customs and Immigration Services, U.S. Secret Service, and DHS Headquarters.
Kertz Hare, Region IV Log chief, speaking about the training in Atlanta, said "the instructors did an excellent job tailoring the course to the participants' actual mission duties."
The staging area mission is truly unique. In the critical hours after a disaster, FEMA Logistics must deliver a tremendous volume of resources and account for all those resources. It is extremely important to have trained people on site. As an example, it takes 66 semi-trucks of meals and water to provide for 120,000 people for just one day.
Over 3,500 employees from all DHS components are now signed up to assist FEMA in the event that a catastrophic situation arises. If you are a DHS employee interested in volunteering, please read more about the Surge Capacity Force at http://dhsconnect.dhs.gov/Pages/SurgeCapacityForce.aspx.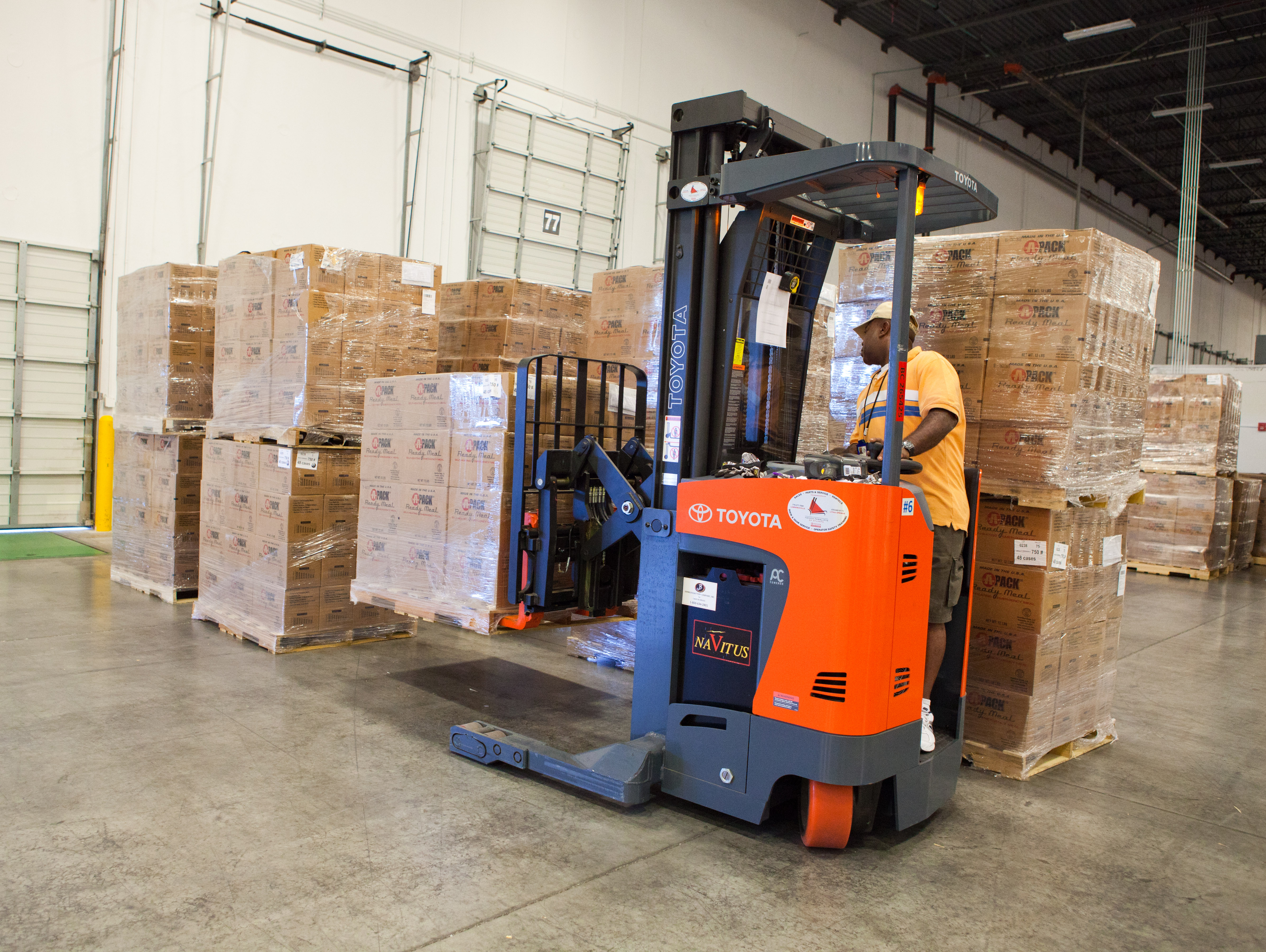 New Mexico's Department of Homeland Security Emergency Management Hosts FEMA Training Course
An Integrated Emergency Management Course was conducted April 16-19, 2013 at New Mexico's Department of Homeland Security and Emergency Management facilities in Santa Fe.
More than 71 participants, representing multiple state agencies (such as law enforcement, fire, emergency medical services, health, utilities, public works, public health and voluntary organizations), and private sector major utility partners participated in this state-level, four-day course. It was conducted by training specialists from the EMI. Located in Emmitsburg, Md., EMI is FEMAs largest training facility that is dedicated to instructing Federal, state, tribal and local governments on how to better prepare for emergencies within their jurisdictions. This course engages the state's emergency response resources in a training and exercise environment, but with an added twist.
"This was a unique training opportunity for our state," explained Gregory Myers, Cabinet Secretary, Department of Homeland Security and Emergency Management for the state of New Mexico. "This training and exercise course gathered the main players together in one group so we all have a clear understanding and expectation of each other in response to a disaster. This was the first time we partnered with our major utility partners that supply a large percentage of constituents with their utility needs. This provided all of us an opportunity to understand what our individual needs are during a disaster in order to meet the needs of our constituents. I see this as only the beginning of closer collaboration that will lead us towards improving upon our already excellent way we respond to an incident within our state. This was very worthwhile and an excellent training opportunity for us all."
A team of instructors provided learning opportunities to assist state-level emergency responders with improving their ability to communicate and coordinate between many state agencies and private sector utility partners.
This training and exercise opportunity used a major ice storm as a way to test state response to a natural disaster with a focus on the strengths and limitations of the communications capabilities of New Mexico utility providers. This allows the response community to improve their response capability by practicing how decisions are made and the best strategy on how to use existing equipment and personnel. The state has implemented a procedural change in how it physically conducts its business within the Emergency Operations Center (EOC).
"We have changed the way we conduct operations within our EOC," said Susan Walker, Bureau Chief, of New Mexico's Department of Homeland Security's Emergency Management. "Our Emergency Operations Plans were changed as means to improve communications within our facility. Clear and concise lines of responsibility and communications will enhance how well we deliver services to our constituents. We have done a very good job in the past and this was a means to continually improve our capabilities for the future."
Walker added, the use of Emergency Support Functions clearly delineates who is responsible for what specific area of our response capability. This is identified pre-disaster so that it is easily implemented during the flurry of activity inherent in a major incident.
"There were a number of goals and benchmarks we wanted to achieve during this training and exercise opportunity," says Deputy Cabinet Secretary, Anita Tallarico. "Our response community met expectations quite handily. We identified better ways to communicate with our private sector utility partners during an incident that would require their involvement. This will impact how we do business as we move forward. Thank you to EMI for bringing this training to our community!"
The Integrated Emergency Management Branch of EMI provides community-specific training and exercise opportunities to approximately 26 separate jurisdictions at the state, tribal and local levels of government each year.
If your community is interested in participating, please check our website at: http://www.training.fema.gov/EMIWeb/IEMC/communityspec.asp to find additional information on how to apply or send an email to:
Paul Ganem – Training Specialist/Course Manager; paul.ganem@fema.dhs.gov
Al Fluman – Integrated Emergency Management Branch Chief; al.fluman@fema.dhs.gov
State of Rhode Island and the City of Providence Partner for a FEMA Training Course
The State of Rhode Island and the City of Providence jointly sponsored an Integrated Emergency Management Course (IEMC) that was conducted by training specialists from the EMI on May 13-16, 2013, at the Rhode Island Convention Center in Providence.
More than 92 participants, representing multiple State and City of Providence response agencies (such as emergency management, law enforcement, fire, emergency medical services, health, utilities, public works, public health, voluntary organizations), and private sector partners attended this four-day course.
"This was a unique training opportunity for the state," explained Edward Johnson, Deputy Director, Rhode Island Emergency Management Agency. "This training and exercise course placed the main players together and allowed each of us to gain a better appreciation of how our individual roles combine to meet the community's needs during a disaster. This was an excellent training opportunity for us all."
A team of instructors provided learning opportunities to assist state and city of Providence emergency responders with improving their ability to communicate and coordinate between many state and local agencies and private sector partners. This exercise-based training opportunity used a Category III Hurricane scenario to test how well the state and city of Providence responds to a natural disaster. This allows the response community to practice decision-making and resource management under realistic emergency conditions.
"As a result of this course," said Peter Gaynor, Director, Providence Emergency Management Agency "we had a chance to review our Emergency Operations Plan against a very real hazard. The exercise showed us that the plan is sound. In addition, this course enabled our newer Emergency Operations Center personnel an opportunity to gain invaluable experience performing their assigned tasks in a real-world, challenging environment. It was a very beneficial and worthwhile experience…we got a lot out of it."
"The number one priority of any jurisdiction is to keep its citizens safe," said Angel Taveras, Mayor of Providence, RI. "We understand that FEMA through the Emergency Management Institute are able to bring this important exercise-based training course to a limited number of communities. We feel fortunate that they have selected us and we believe we have made the most of this opportunity. Our constituents will be safer because of what we were able to accomplish this week."
EMI contacts for the training course:
Training course manager Paul Ganem paul.ganem@fema.dhs.gov
Branch Chief, Integrated Emergency Management: al.fluman@fema.dhs.gov
EMI Helps Volusia County, Florida to Prepare for Emergencies
FEMA's Emergency Management Institute (EMI) hosted 65 emergency response, emergency management, Public Information Officers (PIOs), elected officials and other emergency response staff from Volusia County and one from Flagler County for a community specific, Integrated Emergency Management Course (IEMC) June 10-13, 2013. The diverse group consisted of elected officials, Volusia County government staff, college and school board officials, Halifax Health hospital safety officials, and the municipalities of Daytona Beach, Deland, Deltona, Edgewater City, Holly Hill, New Smyrna, Ormond Beach, Ponce Inlet and South Daytona.
The desired end state for the course was a Volusia County community, that is better prepared and proactive in order to establish more resilient emergency management policy and practices that support their citizens. The primary training objective of the county was to look at the connectivity of their community to provide mutual aid and develop an annex to the Joint Information System focused on scenarios at higher education institutions.
The IEMC is a four-day exercise-based training activity that places the Policy Group, Emergency Operations Center (EOC), and for the Volusia County course, a Joint Information Center (JIC) personnel under realistic crisis situations within a structured learning environment. IEMCs build awareness and skills needed to develop and implement policies, plans, and procedures in an EOC to protect life and property through applications of sound emergency management principles in all mission areas of emergency management.
Deland Commissioner Leigh Matusik said this course enhanced relationships among representatives from all of the participating Volusia County agencies.
"In addition to participating in training and planning exercises," said Matusik, "this course helped all participants work together in a simulated emergency which makes us more prepared when we are put in a real world disaster situation."
The Volusia County Emergency Management's mission is to provide coordinated all-hazards Emergency Management in support of our community. The county is no stranger to disasters as since 2004, Volusia County has been affected by four hurricanes, a tropical storm, two major tornadoes and several heavy rain storms that produced severe regional flooding. Fortunately, this community has made disaster preparedness a priority.
Volusia County has participated in past EMI training. County officials, community service agencies, and personnel from Daytona International Speedway participated in an IEMC Community Specific Course in 2007. In 2004, public information officers from Volusia and Flagler counties attended the Federal Emergency Management Agency's Advanced Public Information Officer training in Emmitsburg, MD. These public information practitioners represented a wide range of agencies including city and county governments, law enforcement, fire services, ambulance, hospitals, and public schools. They trained together and implemented a unified "mock" Joint Information Center (JIC).
A result of the Emmitsburg experience was the creation of a public information network that activates during emergency incidents to provide mutual aid public information support within the counties of Volusia and Flagler. It is formally known as the Volusia/Flagler Public Information Network (V/F PIN).
For the June 2013 course, Daytona State College President Carol Eaton was one of the participants. "This recent course helped create a better understanding of the roles of policy makers, emergency responders and public information officers."
The Community Specific IEMC was tailored to the needs of the local community; so the Volusia County course was designed to provide a joint education and training package focused on the interaction of the EOC and the JIC. Core capabilities reinforced include planning, public information and warning, operational coordination, and community resilience.
Specific exercise objectives included: Reinforce mission areas of the National Preparedness Goal as related to integrated emergency management in Volusia County, FL, with a special focus on the public information aspect of emergency management; reinforce the whole community approach to emergency management and application in Volusia County; and assist Volusia County in validating current plans, policies and procedures.
Ryan Williams from the Volusia County Emergency Management said this course encompassed each of the critical preparedness efforts – training, planning and exercises. "As a result of this course, key emergency management and response personnel from across Volusia County will be better able to respond to emergencies and disasters and that's what training is all about."
Course Manager Todd Wheeler and Chief Exercise Controller, Jennifer Pritchett led a dynamic IEMC instructional team including Scott Swearengin, Dr. Holly Smith, John Chapman, Steve Szabo, Terry Henry, and Dr. Jeff Mitchell-- all who provided instruction, exercise control and emergency management mentoring to the Volusia County Emergency Management community. The instruction team strived to set conditions for learning and directly support the FEMA mission to build, sustain, and improve capacity to prepare for, protect against, respond to, recover from and mitigate all hazards. The IEMC offers a rich experiential learning setting to test and improve policies, practices and procedures.
"I found this training to be very beneficial and I believe it helped prepare Volusia County to better serve its citizens during an emergency," said Ponce Inlet Police Chief Frank Fabrizio. "Bringing together many different organizations and disciplines from throughout Volusia County gave me a greater understanding of their needs and concerns and the resources they can provide for law enforcement."
The steady and deliberate pace of the IEMC exercise regime began with discussion based or table top exercises allowing Volusia County to raise some relevant issues to discuss and dialogue as a collective emergency management team. The exercise experience builds on the momentum of learning as it developed to functional exercises in response to a variety of hazards.
"It was great to see a diverse group from our community learning and working together while preparing and handling the exercises," said Bob Mandarino, Fire Chief for the city of Ormond Beach. "The course and exercises had most participants playing their real-life roles and exposed them to areas of planning and communication where there could be room for improvement. The opportunity to network with fellow community participants and understand their perspective on how events should be managed will lead to the enhancement of processes for our community."
The participants of the Volusia County course also participated in an IEMC blog pilot program this week and random participants were asked to reflect on their daily experience in the IEMC course and provide daily comments reflecting on their experience. The comments were then processed and posted to the FEMA Facebook Page and FEMA Blog.
For more information on the Integrated Emergency Management Course, please visit the EMI Home page at http://www.training.fema.gov/EMIWeb/IEMC/
EMI Conducts the First Virtual National Training and Exercise Symposium
EMI recently conducted the first Virtual National Training and Exercise (NT&E) Symposium in lieu of the traditional annual onsite NT&E Symposium.
Due to the government's mandates under sequestration, EMI offered this virtual symposium to provide stakeholders with the key information that the annual event would have provided. Deemed a success by Tony Russell, EMI Superintendent, the new "virtual" paradigm will be a welcome addition to the 2014 NT&E Symposium.
Stakeholders and symposium attendees enjoyed the opportunity to participate in the April 16 and 17, 2013 event; although, some were quick to admit why they preferred the annual symposium continue to occur on site.
Ken Clark of the Virginia Department of Emergency Management wrote, "This was a lot of useful information and is a great supplement to the annual symposium." Similarly, Daniel Porth, Arizona Department of Emergency Management added, "Great presentations on broad spectrum of relevant topics. As a supplement to on campus events, this is good. Human interaction (networking) is still beneficial."
While others, who would have been otherwise unable to attend, like Kimberlyn Bouler, Senior Planning Officer, Shelby County (TN) Office of Preparedness, wrote. "This year's conference agenda contained so much information that I needed in my new role. I would not have been able to get this information as timely, or as directly, as was provided by the virtual environment. I would not have been allowed time to travel to the conference due to staffing shortage (sequester/furlough) and budget (per Diem.)"
For more information about the NT&E Symposium and the dates of future events, go to the National Preparedness Symposium website (http://training.fema.gov/NTE).
FEATURES:
LOOKING BACK at EMI: A Glance into EMI Training and History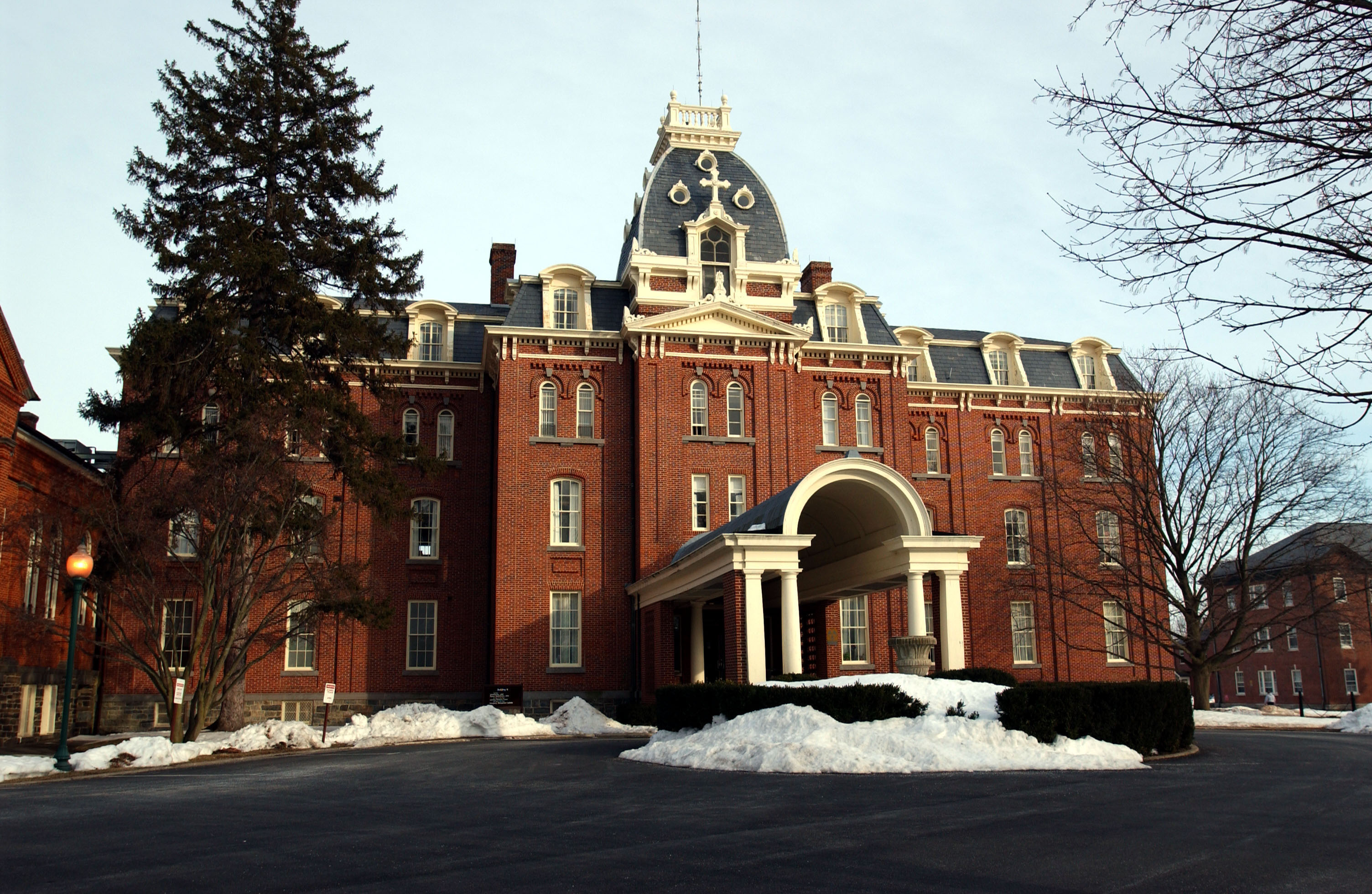 FEMA'S Emergency Management Institute Practices What They Teach When Training for Hurricane Sandy
You might remember reading press reports last October 2013 of the thousands of Department of Homeland Security (DHS) employees from agencies including the Federal Emergency Management Agency (FEMA) were called to assist people impacted by Hurricane Sandy when the storm first hit the Eastern Seaboard in October 2012. But did you ever wonder where the thousands of people came from to help those disaster survivors begin their recovery?
In our looking back segment, we're taking a look back into the past to see how EMI located on the campus of the National Emergency Training Center (NETC) in Emmitsburg, MD, made history, by training thousands of Federal employees to help the disaster survivors of Hurricane Sandy.
Helping people after a natural disaster like Hurricane Sandy takes a lot of effort and support from state and local first responders, volunteers and government agencies such as FEMA. To help meet the huge response and recovery needs in the field, DHS through FEMA activated its Surge Capacity Force for the first time since it was created in 2010.
The Surge Capacity Force is comprised of 3,500 DHS volunteers from all its agencies, as well as its headquarters, who deploy during disasters to assist with response and recovery activities. They work alongside FEMA reservists and FEMA Corps members in the field to bring alive the concept of FEMA Administrator Craig Fugate who says that every FEMA employee is an emergency manager to help those impacted by disaster.
FEMA played a vital and historical role in training the DHS employees in such a large Surge Capacity Force before they went into the field. The National Preparedness Directorate's EMI, located on the campus of the NETC in Emmitsburg, MD, made history last fall training more than 1,200 volunteer employees with the information they needed to help disaster survivors begin their recovery after Hurricane Sandy.
For the Surge Capacity Force, EMI was designated as an incident staging base from one central location in Emmitsburg, Md. Forty EMI instructors and other staff, including contract personnel, coordinated the training and deployment of three groups of DHS employees. EMI accomplished its task with only a 72-hour notice to prepare for classes in four areas—Community Relations, Individual Assistance, Public Assistance and Logistics. The surge training conducted one course right after the other and was completed in about 12 days.
How did EMI do it? By practicing what it teaches. The same concept that response managers use in a disaster to organize, communicate and implement tasks and resources, EMI used on its campus at the NETC in Emmitsburg, Md. last fall to manage employee transportation, lodging, logistics, and classes for DHS Surge employees.
EMI had to cancel its regularly scheduled classes to make room for the incoming surge of DHS employees on campus. Detailed classes and materials on the four program areas were reduced to a two-day delivery to enable DHS employees to learn their field assignments and to deploy as quickly as possible.
NETC staff processed incoming DHS personnel, assigned them to dorm rooms on campus, provided mentors to help them move about the campus facilities, conducted classes, provided class materials and helped them prepare for deployment into the field to help the disaster survivors of Hurricane Sandy. Contractors at EMI prepared three meals a day and cleaned the dorm rooms on campus to get ready for the next surge of employees for training, all within a several-day cycle.
After training was completed, employees boarded busses at NETC for transportation to the field. All these efforts helped the EMI successfully accomplish its mission of rapidly training and deploying DHS personnel into the field to help disaster survivors of Hurricane Sandy in New York and New Jersey.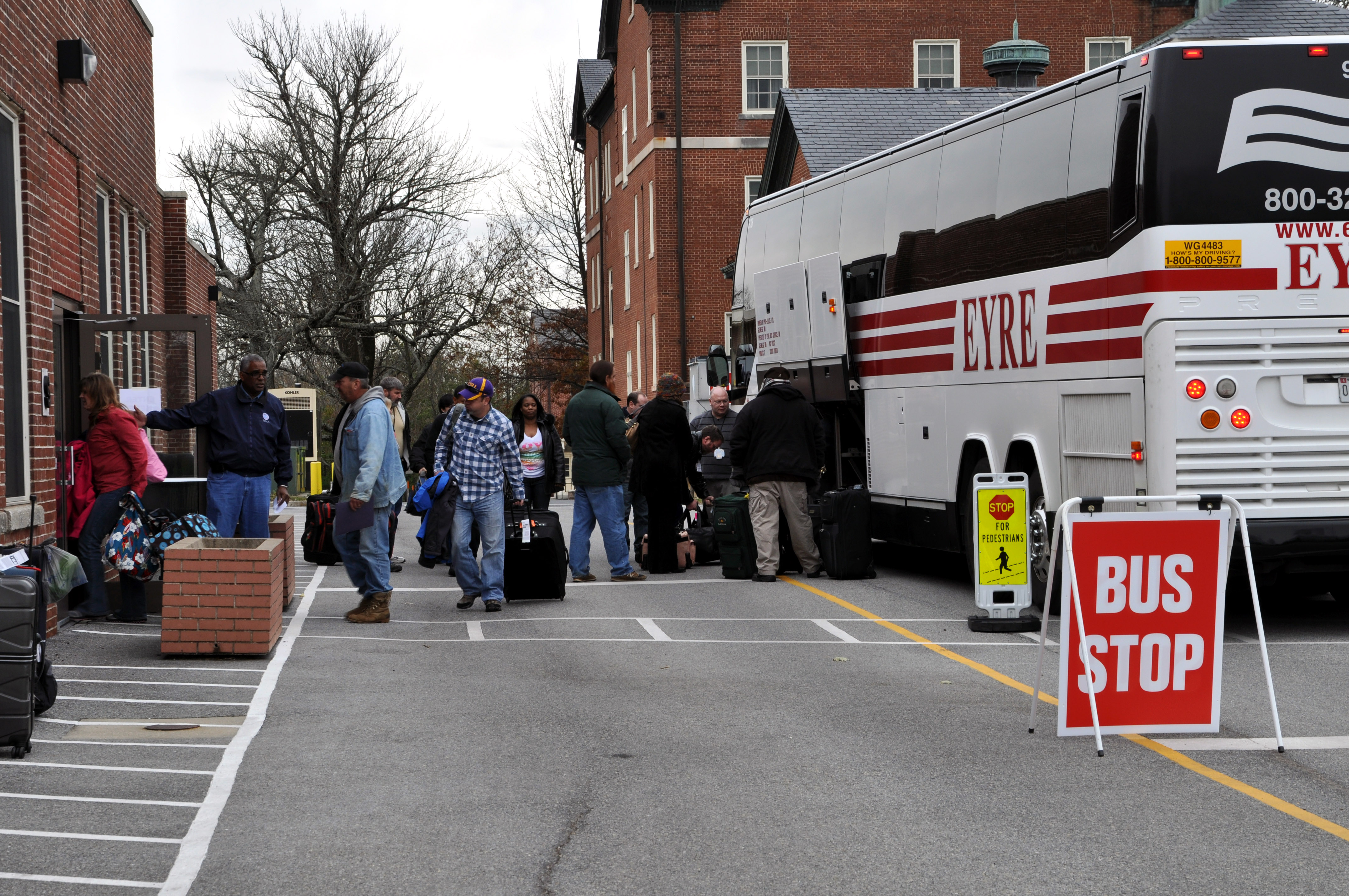 After a month in the field, more than 1,130 DHS surge employees remained in New York and New Jersey in mid-November 2012, helping those who were impacted by the storm. The surge included personnel from the Transportation Security Administration, the U.S. Coast Guard, the Secret Service, U.S. Citizen and Immigration Service, Customs and Border Protection, U.S. Immigration and Customs Enforcement and DHS Headquarters personnel.
EMI's Distance Learning Branch offers a free Independent Study Program (ISP) to train the nation's emergency management network and to help educate the general public. The ISP serves as an alternative means to deliver valuable training to professionals and to the volunteer emergency management community. The Program helps to improve public awareness and to promote disaster preparedness to the public. The ISP offers more than 100 training courses, including courses on preparedness for hurricanes and other disasters.
The public can access courses for Fiscal Year 2013 for free by clicking on the IS course list: http://training.fema.gov/IS/crslist.aspx.
Go to http://www.ready.gov/ to learn more about preparing for hurricanes and other disasters.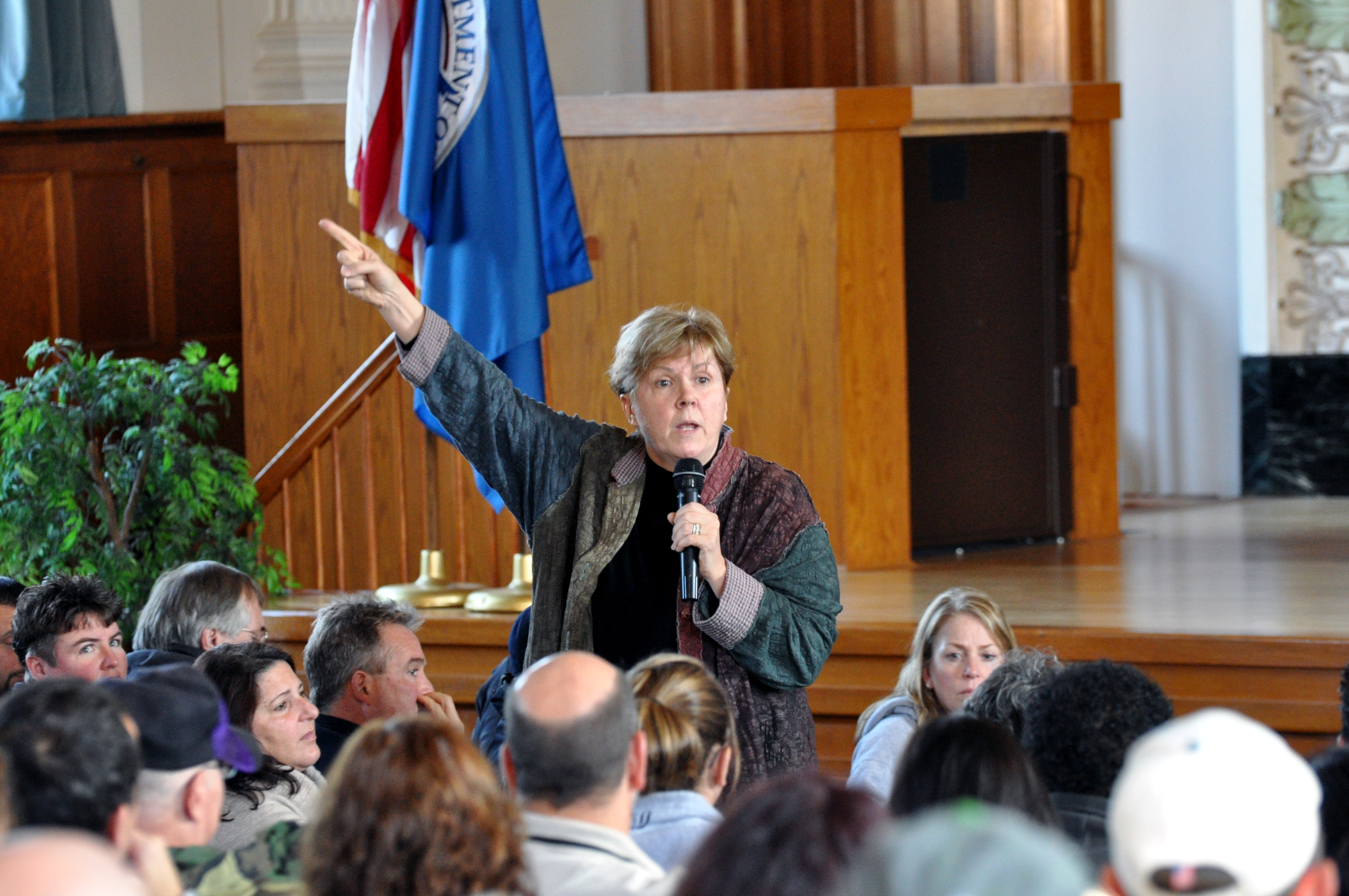 ---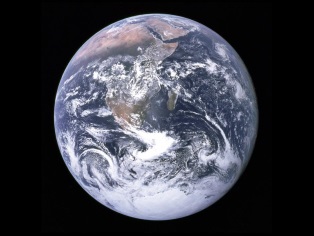 What in the World Has EMI Been Up To?
EMI Leads Training Discussions With Six Asian Countries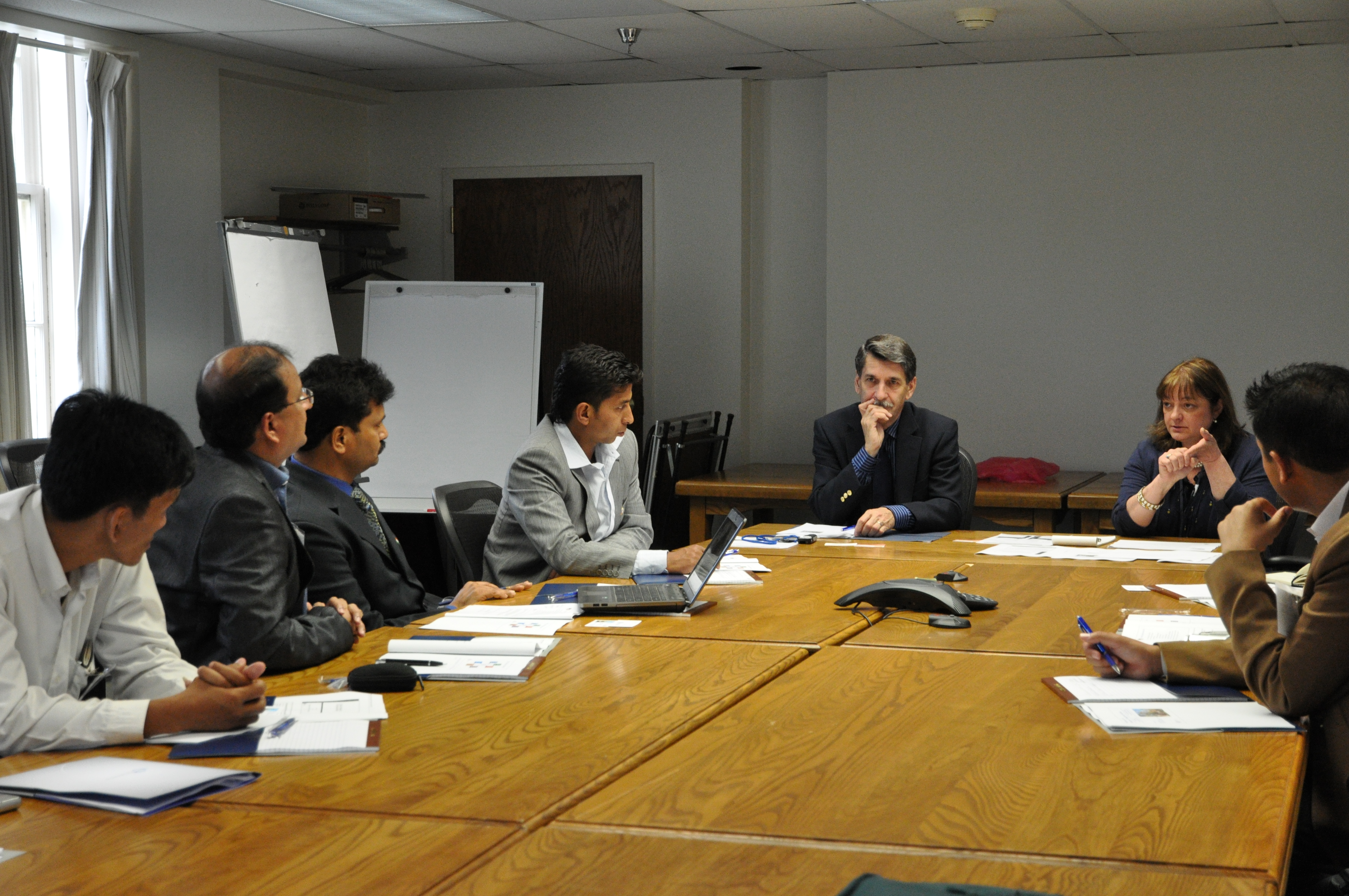 Emmitsburg, Md., June 6, 2013 -- EMI Deputy Superintendent, Ms. Vilma Schifano Milmoe and Ray Chevalier, Senior Training Specialist and EMI International Training Coordinator meet with representatives from six Asian Countries as part of the Department of State International Visitor Leadership Program. Representatives include Ms. Naima Begum, Bangledesh; Mr. Ponleurath Phlang, Cambodia; Mr. Tamorish Kole, India; Mr. Nitin Shantaram Sawant, India; Mr. Subash Chand, Nepal; Mr. Jagdish Kharel, Nepal; and Ms. Trang Thi Thuy Ly, Vietnam. Among the many objectives of the delegation, EMI lead discussion on a variety of topics relating to overall emergency management training and curriculum, leadership development strategies and programs and provided visitors with a tour of facilities.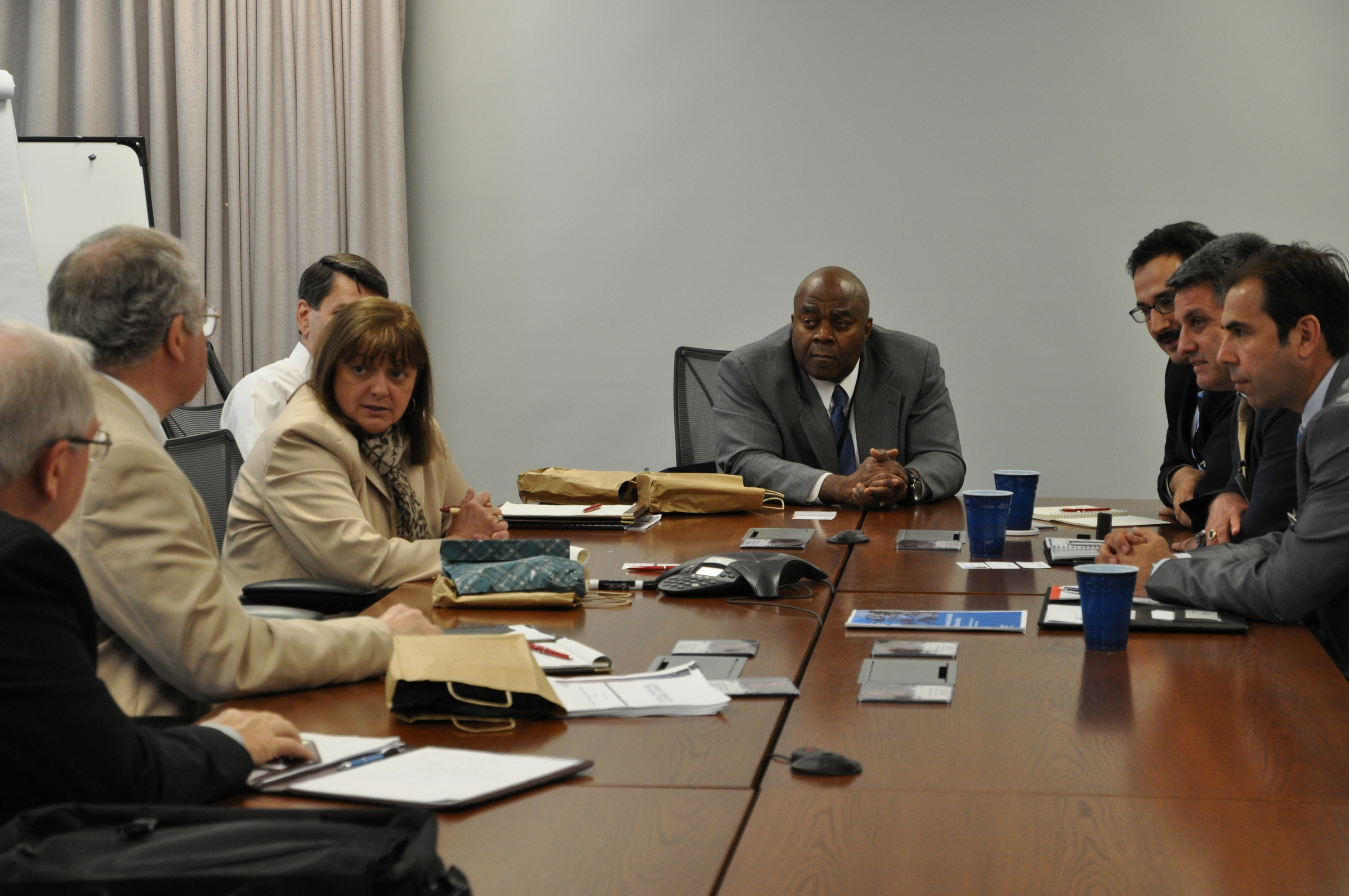 EMI Training Makes a Difference in Global Emergency Management
Distinguished professors from Istanbul Technical University (ITU) in Turkey met with EMI Superintendent Tony Russell, Deputy Superintendent Vilma Schifano Milmoe and other key staff to discuss the continuing FEMA-Turkey partnership in effect since a devastating 1999 earthquake that occurred in that country.
The Istanbul Technical University is the leading institution in Turkey for introducing innovative technologies to the Turkish public. Under an agreement between Turkey and FEMA, EMI delivered 21 train-the-trainer courses to Istanbul Technical University (ITU) faculty back in 2000.
In December 2004, the partnership culminated with an official visit of the Deputy Prime Minister of Turkey, the Director of the Turkish Emergency Management Directorate and other dignitaries to the White House, FEMA Headquarters and EMI on emergency management-related issues. What impact did EMI's train-the-trainer courses have on Turkey's leading Institution? Since 2000, ITU established a Center of Excellence for Disaster Management in the field of Emergency Management in Turkey, basing its expertise on the training they received from FEMA's EMI.
ITU successfully completed many emergency management projects and training offerings, and it published 17 books using EMI training materials. ITU also established a Master of Science in Disaster Management. ITU is also looking to the future as the institution in Istanbul plans to introduce a PhD program in the field of Emergency Management.
Although the train-the-trainer project was officially completed many years ago, the ITU Center of Excellence and EMI have maintained their partnership and professional ties over the years as they exchange ideas and share products.
On June 4, 2013, professors from the ITU came to EMI in Emmitsburg, MD. EMI and FEMA's EMI Superintendent Tony Russell and Deputy Superintendent Vilma Milmoe shared ideas in a dialogue with the distinguished professors from Turkey on the campus of FEMA's National Emergency Training Center.
---
FEMA's Emergency Management Institute in the News
EMI Works with Customs and Border Protection for Incident Management Preparedness Training
DHS' Customs and Border Protection (CBP) held its seventh incident management planners' conference for lead field coordinators and deputies last month to prepare for and guide planning for incident management. More than 123 exercise players at 14 sites took part in two Video Teleconference Exercises on earthquake and hurricane preparedness.
For more on the story, right click on the CBP link below and then click on "open the hyperlink" for details on the story.
http://cbpnet.cbp.dhs.gov/xp/cbpnet/opa/communication_outreach/internal_communications/ahv_conf_mgt.xml
FEMA Helps Train Colorado Emergency Personnel to Prepare for Disasters
FEMA's Emergency Management Institute teaches regional and local emergency personnel to be prepared for all kinds of disasters and by practicing communication and coordination of resources in what may sound like far-fetched scenarios. EMI recently took their disaster preparedness training to Vail, CO.
For more on the story right click and open the hyperlink on the link below.
http://www.postindependent.com/news/6933571-113/smith-emergency-fema-training
EMI Training – A Home Run at Cleveland's Baseball Park
A graduate of FEMA's Emergency Management Institute's Master Exercise Practitioner Program (MEPP) uses knowledge acquired from FEMA's training to design and conduct an exercise at Cleveland's Baseball Park. For more on the story, see Emergency Management Magazine at the link below:
http://www.emergencymgmt.com/training/Exercise-Cleveland-Indians-Tests-IED-Response.html
---
FUTURE TRAINING:
The Emergency Manager Leaders Academy (Part of EMI's New Emergency Management Professional Program)
The Emergency Management Institute conducted another successful offering of the Emergency Management Leaders Academy (EMLA) course entitled "E0451 Leadership Attributes," April 22-26, 2013. This 4-day, highly interactive course focused on leadership competencies required to be a more effective emergency manager. The EMLA is designed as a four-part series that provides essential skills needed to lead emergency management programs at the leadership level for local and State personnel involved in the emergency management environment. Students in each course work as a cohort and progress through the series together.
This series of courses will assist emergency managers in enhancing their skills in providing opportunities to improve their leadership abilities through professional interactions as well as completing a significant leadership project designed for their organization.
The next offering of the E0451 course is scheduled for September 23-26, 2013. For more information, please go to http://training.fema.gov/EMPP/leaders.asp.